Year: 2011 Artist: Pentagram (Indian Band)
Share on Facebook
Share on Twitter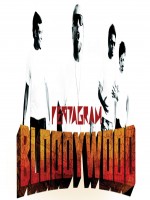 "Bloodywood" is fourth album of Indian Band Pentagram.
Pentagram is fronted by Vishal Dadlani (one half of the film music producing duo Vishal-Shekhar) with Randolph Correia (also of Shaa'ir + Func) on guitars, Papal Mane on bass and Shiraz Bhattacharya (also of Shkabang) on drums.

Tags: Bloodywood songs lyrics, Bloodywood songs, Pentagram bloodywood.