Year: 2012 Artist: Kailasa
Share on Facebook
Share on Twitter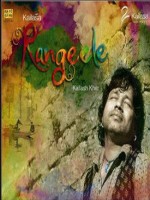 Rangeele is the fourth album by the Indian Fusion/Sufi band Kailasa, released on 10th January, 2012. Kailasa released this album after 2 years of "Chaandan Mein". and one track Dharti Pe Jannat features Amitabh Bacchan who narrates two lines in the songs.

All songs of the album are written by Kailash Kher and music is composed by Kailash Kher, Paresh Kamath & Naresh Kamath.

Tags: Kailash Kher rangeele album, rangeele songs, Kailash kher new album 2012, Kailash kher album songs, rangeele lyrics.