Year: 2011 Artist: Lady Gaga
Share on Facebook
Share on Twitter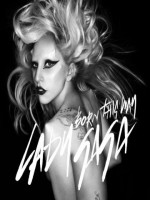 Born This Way is the second studio album by American recording artist Lady Gaga. The album was formally released on May 23, 2011, by Interscope Records. The songs featured in the album are mainly inspired by a variety of modern social topics, including homosexuality and religion. Musically, the album was highly influenced from contemporary pop music from the 1980's. It is also notable for the incorporation of several other musical genres, such as the use of elements of heavy metal, opera, and jazz..
Born This Way features production from Fernando Garibay, RedOne, Jeppe Laursen, and DJ White Shadow among others. The origins of the album first came about in early 2010, while the title was revealed in September at the 2010 MTV Video Music Awards, after Gaga's performance of "Bad Romance".
The album has been met with generally positive reception from contemporary critics, who complimented Gaga's vocals and its musical styles. The first two singles of Born This Way, the eponymous single "Born This Way" and "Judas", were international sensations, with the former topping the charts in over eighteen countries, including the Billboard Hot 100 in the United States. "Born This Way" is also the fastest selling song in iTunes history, having sold over a million copies worldwide in the first five days of its release. "Judas" topped the Gaon Chart in South Korea, and charted in the top ten in several countries. The release of "The Edge of Glory" and "Hair" soon followed suit, as the songs were released as promotional singles. Shortly after its release, "The Edge of Glory" was announced to be the album's third official single.