Music albums by A-Kay
A-Kay Albums

Lanka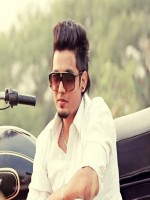 Amrinder Singh a.k.a A-KAY being a graduate,started his singing career with his first track KALYUG. This track made him touch the youth's mind which helped him in making his place in fans heart.
Then he came up with his next track LOST LIFE, which showed his versatility to the public.
Then came the track named "MUNDA IPHONE WARGA" whose play button was raped by the fans.This track recently crossed 2 million hits on Youtube.
Last but not the least, he came up with "KURIYAN YA MAAPE" again a song for the youth.