Ek Deewana Tha - Songs, Lyrics and Videos
Year: 2012 Artist: AR Rahman
Share on Facebook
Share on Twitter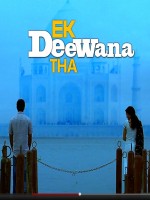 The soundtrack and film score for Ek Deewana Tha is composed by A. R. Rahman, retaining the same tunes from Tamil film Vinnaithaandi Varuvaayaa. The soundtrack album consists of eight songs, with additional two new tunes and lyrics penned by Javed Akhtar, collaborating with Gautham Menon for the first time. The soundtrack album is expected to release in 2012.

Composer: AR Rahman
Lyricist: Javed Akhtar

Tags: Ek Deewana Tha songs, Ek Tha Deewana Lyrics, Ek Tha Deewana by AR Rahman, Ek Tha Deewana remake songs, Ek Tha Deewana Lyrics.