Year: 2012 Artist: Sonu Nigam Bickram Ghosh
Share on Facebook
Share on Twitter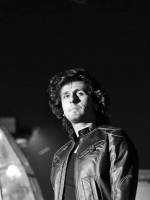 Sonu Nigam is working on his next project "Spirit Unfolding" which is English Album. We have listened about it long before but The album is not yet released.

Possible Track list:

Angel
Evil Eyes
Ghandi Prayer
I Want To Live
I Will Always Love You Baby
Kabhi Socha Na Tha Main
Mama
To Buddhas Shelter I Go

Tags: Sonu NIgam English Album songs, sonu nigam english songs, spirit unfolding album by sonu nigam.